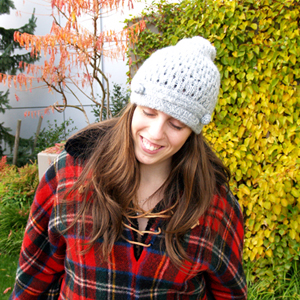 When I was younger, I would have laughed if you told me I'd end up in marketing.
I've always been obsessed with magazines. I started writing short stories and poems in "diaries" when I was seven. I worked at all the school papers from 5th – 12th grade. Obviously, I was destined to be a journalist.
I applied to Syracuse University for a magazine journalism and marketing degree. I thought a business degree would be a good "backup" plan, but I had my eye on journalism. Even when I switched to graphic design, I still dreamed of working at a fashion magazine.
After graduation I moved to Seattle and applied for countless jobs. I was confident I'd be a shoo-in. I had a few promising interviews, but the majority of my time was spent playing the waiting game. In fact, I played this game so long that I still didn't have a "real job" six months after graduation.
Unfortunately print design jobs are hard to come by in a city obsessed with tech. Reality forced me to swallow my pride and try marketing on for size. The rest is, as they say, history.
Though I didn't start in marketing, I ended up finding a use for my journalism and design background in content marketing. While it was a convoluted road, I couldn't have asked for a better path to where I am today.