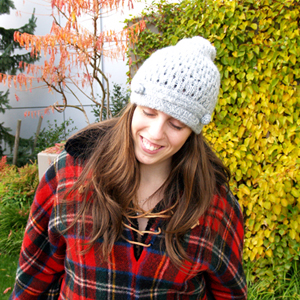 I had a web design professor tell me once that you couldn't have more than one skill featured on your website—that you had to pick one niche and advertise yourself as an expert in that field only.
Well, I don't agree.
I have an endless number of interests and am overly ambitious. A lot of the fields I pursue—such as graphic design and online marketing—often overlap, making an understanding and passion for all the intersecting trades invaluable. Pigeonholing myself under one category would do people who don't know me a disservice.
So welcome to my site. Sit back, relax, and enjoy getting to know a little bit more about me.
Currently, I am a content and outreach marketer, blogger, and occasional graphic designer/photographer. These fields meld together in my two current positions:
1) I am a Content Strategist at Distilled
2) I am the Founder of The Emerald Closet fashion blog (and soon-to-be food blog, The Emerald Palate)
I am also trained in photography and journalism. I went to school for graphic design and marketing at Syracuse University. I grew up in New Jersey, but currently live in Seattle.
When I am not working, I am exploring Seattle's culinary scene, participating in one or three Underdog Sports Leagues (such as softball or dodgeball), brainstorming ways to make my blogs better, or getting in some fitness at Sound, Mind, & Body gym or Mike Lawson's fitness boot camp at Green Lake.
Read my resume for more information