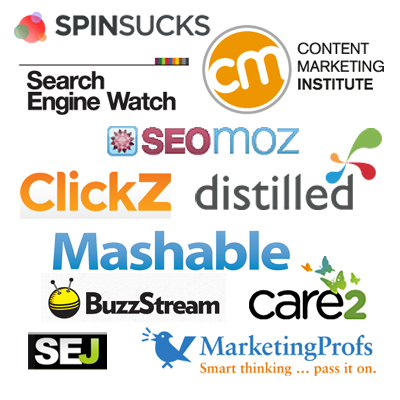 Marketing Articles
I regularly contribute to a wide range of industry publications. I write primarily about content marketing, outreach best practices, integrated marketing campaigns, and management. If you'd like me to write for your publication, please contact me.
Here are just a few snippets of what I bring to the table. Click on each publication name to see my full user profile and more articles.

SEOMOZ
Why Link Building Strategies Fail
Kill It In Content Creation by Knowing Your Customer Funnel
The Quick Guide to Developing Customer Personas
The Argument for a Content Audit Your Marketing Team Never Made
Why Hybrid Marketing Agencies Rule the Consulting World
Marketing Portfolio: Projects & Results
A marketer is only as good as the results she can provide. Here are some samples of projects I've worked on and the outcomes.
Samples Coming Soon